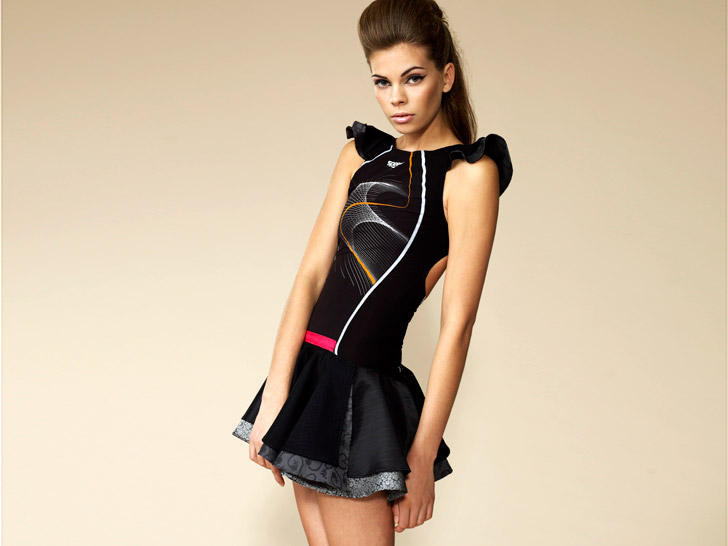 31 Mar

The New Esthetic of Sustainable Luxury

This post first appeared in The Guardian's  Sustainable Business hub on 12 February 2015.

Design innovation and social problem-solving are coming together in the fashion world, from fair trade pants to recycled bombshells.

Over the past few years we have seen a growing desire for more transparency in our clothing manufacturing processes. Just as consumers are becoming more informed about the pitfalls of mass-produced clothes, so more brands are emerging that cite ethical production as their purpose. This is great news for consumers who care about the people who make their clothes. But what do these brands bring to the table in terms of design credibility? Does a focus on ethics actually have staying power in a trend-driven market?

Fashion-conscious consumers today want to be able to make responsible choices, and now more than ever they can do so. With the whole world accessible in a single keystroke, we can vote with our fingertips. There's an overwhelming desire for sustainable luxury that doesn't compromise on style; for shopping that can go hand-in-hand with making a statement of solidarity.

Making a statement with fashion is, of course, nothing new. We saw this in the '80s, when Katharine Hamnett turned environmental solidarity into a style choice with her signature slogan t-shirts. Vivienne Westwood built her brand on the theme of rebellion, and has now joined forces with the Ethical Fashion Initiative. Westwood hits the nail on the head with the slogan: "This is not charity, this is work."

Now this marrying of social work and coveted fashion has turned into a style expression all of its own. Vivienne Westwood and brands such as Maiyet, Stella Jean, Edun and a growing number of online ethically conscious emporiums such as Modavanti, Reve en Vert, Plumo, and Fashion Compassion, enable the consumer to make conscious choices without compromising on style. These brands and platforms offer added value through carefully curated and meaningful production sources, enabling the consumer to give back with their fashion choices – and pointing the way toward a new aesthetic.

Indeed, in a world where fashions from the past are perpetually rehashed into style mash-ups, it is the brands which let their suppliers inspire them that have the strongest edge. As a designer I like to start with the question: what if we let the social issue be a guiding light in our creative process?

Pants to Poverty, for example, has put humour into the serious business of mass-producing a humdrum item by addressing the "sweat shop" production issue. Through its business model, Pants to Poverty is supporting sustainable livelihoods, from organic cotton farming through to fair wages. Similarly, Made jewellery focuses on sustainability and positive change by empowering artisans and communities in Kenya. In Phnom Penh, Cambodia, Tonle Design employs women who sew innovative printed dresses using discarded jersey collected from the floors of garment factories.

Stella McCartney continues to come up with new material mixes and products while avoiding materials traditionally associated with luxury, like leather. Brands that upcycle, such as From Somewhere (cover photo), Goodone and Christopher Raeburn, also have innovative signature looks because their starting point is to be resourceful with the waste created by the fashion industry. In doing so, they offer bespoke products, which is essentially what luxury is.

When I talk about Emi & Eve's Bullets to Beauty, I am often asked how I ended up recycling landmines and turning the metal into fashion accessories. By recycling bombshells found in the post-war landmine clean-up process in Cambodia, and combining it with weaving from a tsunami regeneration co-op in coastal Thailand, fashion can help artisans rebuild their lives. At the same time, it offers originality and innovation to customers. It demonstrates that a brand can enable the fashion-conscious consumer of today to help others live in freedom from fear. It's this synergy that sparks the creative challenge in my inner artist.

These are just a few promising examples of the emerging harmony that is developing between design thinking and social-problem solving. This is not a trend. This is here to stay.

This post first appeared in The Guardian's  Sustainable Business hub on 12 February 2015. Find it here and share it!