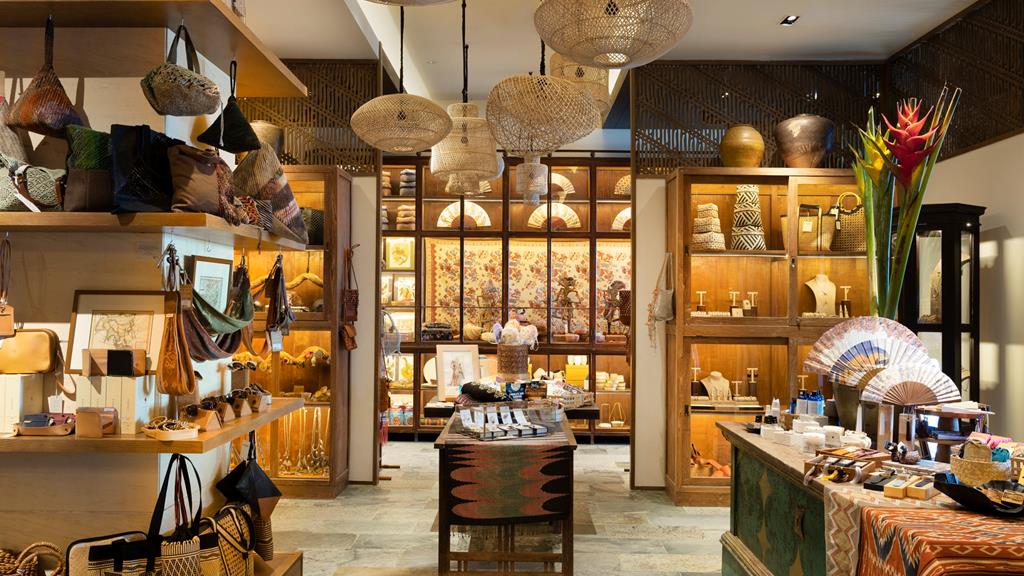 09 Sep

Find us at Asha Curated Boutique and Gallery

(Feature image credit: The Apurva Kempinski)

The most southern point of Bali provides stunning views across the Indian ocean. Not surprisingly, some of the world's most renown hotel brands have opened elaborate resorts along the beaches and cliffs here. The recently opened Apurva Kempinski, in between the Hilton and the Ritz-Carlton, would have to be the most impressive.

The Kempinski's aim is to showcase Indonesian arts and crafts and they do this most impressively. The lobby is a colossal open structure featuring intricate wood carving on towering screens that create living room style spaces with beautiful ikat cushions. The sea breeze floats through from the seafront over the huge open space with shimmering black marble and labradorite floor. A long series of steps, inspired by the long steps of Bali's most important temples, descends to lush tropical gardens with spa, villas, restaurants and beach.

The Asha Curated Boutique and Gallery offers some of the best contemporary Indonesian made handicrafts and interior objects. Emi & Eve is proud to be showcased in such a beautiful setting.