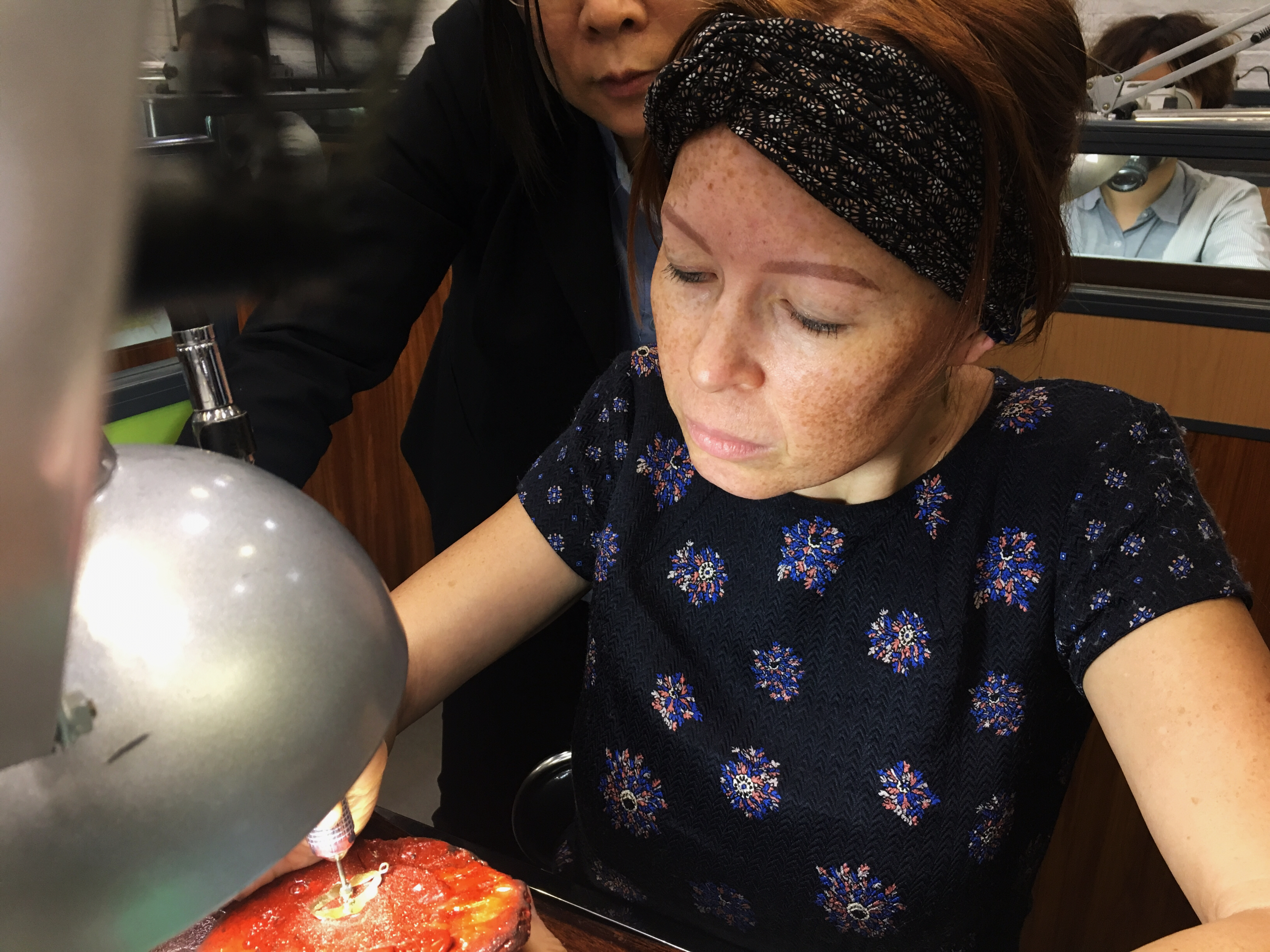 02 Jan

Emi & Eve at Loupe by Chow Tai Fook

In October 2018 I was asked to talk about Emi & Eve at Loupe, the art foundation launched by Hong Kong jewellery giant Chow Tai Fook.

A household name for generations, Chow Tai Fook stores can be found on many a street in Hong Kong.

Tycoon family

The conglomerate, which also owns various affiliates in real estate, hotel development, transportation and utilities, was founded by Chow Chi-yuen;in 1929 in Guangzhou, China. The initial retail store moved to Portuguese Macau, then to British Hong Kong in order to escape the rise of communism in mainland China. By the time of market reform in the 1980's the business had grown to a department store holdings company and returned to China.

Chow's son in law, Cheng Yu-tung, took over the business in 1956. Cheng set about developing gold with 99.99% purity for his jewellery collections. In a very short time, all gold shops in Hong Kong followed this practice known as chuk kam ("four 9s") jewellery. The 9999 stamp is unique to Hong Kong to this day.

Diamond expert

When they bought a license to buy de Beers diamonds in 1964, Chow Tai Fook set themselves on the map as a trusted diamond jewellery retailer. Furthering their qudos, the company bought one of the world's largest diamonds in 2010, the 507 carat Cullinan Heritage (a cousin of the Cullinan Diamond belonging to the British Crown Jewels), which they unveiled in 2015 made into the stunning "A Heritage in Bloom" masterpiece that can be worn in 27 different ways. Then in 2017 the company also bought the 59.6 carat Pink Star diamond, which at US$71 million became the world's most expensive gemstone.

As of 2016, Chow Tai Fook Jewellery Group is the world's second-largest jeweller, owning an impressive 80% of China's total jewellery market share. The Cheng Yu-tung family, who own the Chow Tai Fook–New World Development group, are considered one of the four big tycoon families of Hong Kong.
Art Foundation
In 2017, Chow Tai Fook launched Loupe, an art space designed to inspire creativity and provide a platform for local and international designers and artisans to engage with the general public. Their 5 element approach consists of an exhibition space, an artist residency programme, education for the public, boutique and tea house. Loupe is situated in my favourite part of Hong Kong: PMQ, a creative hub of independent boutiques and makers in the heart of Soho.
My visit enabled me to mingle with the artists in residence and exchange ideas. When the curation team also offered me mentoring in jewellery making, I jumped at the chance. Two months later I was back in Hong Kong and was shown my own workbench for the next two weeks.
Master jewellers from the company's factory near Guangzhou helped me work on my new ideas, while Loupe also organised a trip for me to the factory. I was shown wax carving, stone setting, casting, plating and polishing and was invited to have a go at each stage myself. Two cute Chinese girls were at my side for the two days translating and taking me to local eateries. A highlight was also introducing Emi & Eve to staff and apprentices, around 100 of them, and answering their questions.
It was an invaluable two weeks of learning, peer friendships and encouragement to keep me going in the coming year.
Emi & Eve jewellery is available at Loupe: H410 Block B, PMQ 35 Aberdeen Street, Hong Kong